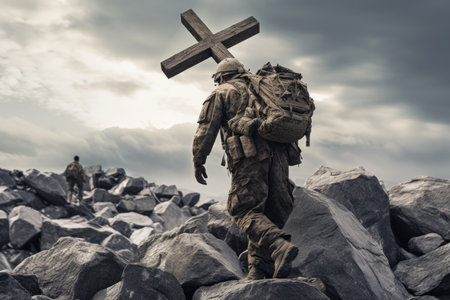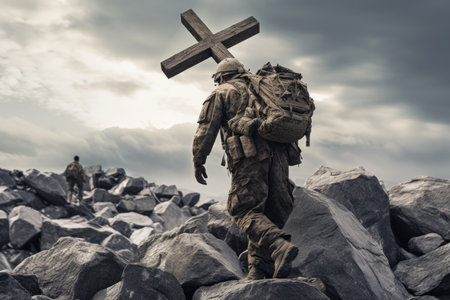 Introduction: Called to be soldiers! A good soldier must be ready at all times to engage the enemy. Are you a soldier? Are you ready to both defend the attacks of the enemy and to deliver a crushing blow? But how can we be ready?
1. By Enduring Hardness! (2Tim 2:1,3) – "Thou therefore, my son, be strong in the grace that is in Christ Jesus….. Thou therefore endure hardness, as a good soldier of Jesus Christ."
The word "strong" is the word ἐνδυναμόω (en-doo-nam-o'-o), which means to empower or to fill with power… to strengthen, or it means to make strong. We all need more STRENGTH! Do you?
"Strength for the Journey"! Yes!! Give it Lord!!!
The words "endure hardness" is συγκακοπαθέω, (soong-kak-op-ath-eh'-o), which means for someone to bear evil treatment along with another. In this case, we as believers in Jesus Christ are to suffer hardships together with Him.
Easier said than done, right?
2. By Not Engaging in Worldly Affairs! (2Tim 2:4) – "No man that warreth entangleth himself with the affairs of this life; that he may please him who hath chosen him to be a soldier."
The word "entangled" is ἐμπλέκω (em-plek'-o), which means to weave in, to entwine, or to involve with. When we get entangled with the things of the world it gets us side tracked. Are you staying focused with the right VISION?
Are you fulfilling the right MISSION?
Conclusion: The saying comes to mind: "Toughen Up Soldier."
Love y'all,
Pastor Randy Reese
---