DR. RANDAL REESE
Pastor
Blessed are the feet of those who bring good news…
Romans 10:15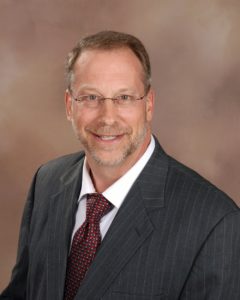 Dr. Randal Reese is a natural shepherd. He is a man filled with compassion for people with spiritual needs. He has a brilliant ability to memorize and quote scripture. It is not uncommon to see him quote instead of read his text in Sunday morning services. He leads his congregation into an exciting encounter with the Biblical characters of the Old and New Testaments. He masterfully explains the historical context of the particular Bible passage being studied.
At the age of twenty-two he received a call to the ministry. In 1991, New Rocky Creek called him as their first full-time pastor. Subsequently, he earned his Bachelor of Divinity, Masters of Ministry and Theology, and Doctor of Ministry from Luther Rice Seminary in Lithonia, GA. He recently completed his Master and Doctor of Advanced Prophetics at Louisiana Baptist University.
God taught Dr. Reese practical lessons as he grew up in a single-parent home with four siblings. These experiences enable him to minister to married couples and teenagers in an exceptional manner.
He is a true prayer warrior who prays not only for his congregation, but also for their families and friends. He is a man of faith who passionately judges that prayer is fundamental to every ministry and all of life. He often quotes Luke 18:1, "…Men ought always to pray and not to faint…" Because of his leadership it is not uncommon to see groups of people praying in a service.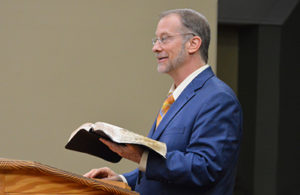 Dr.
Reese believes zealously that the Bible is the inerrant Word of God. This comes through in
his preaching and counseling. He is a fervent soul winner, spending part of every week ministering to the lost. He genuinely walks out Matthew 28:19-20, "Go ye therefore, and teach all nations, baptizing them in the Name of the Father and of the Son and of the Holy Ghost: teaching them to observe all things I have commanded you." He is enthusiastic about missions and has experienced evangelism in the Philippines, Guyana and Trinidad. He is always eager to have missionaries speak to the congregation. Evangelizing in revivals is another ministry close to Dr. Reese's heart. Several times a year he preaches in Florida and in nearby communities. Many have been converted under his leadership.
Three pastors have been called to preach under Dr. Reese's ministry. He is known as a detailed mentor, always available for training and counsel. He is gentle but demanding on his own character development and on theirs. He understands the importance of modeling leadership.
He is well beloved in the community and in the Church. He loves getting to know new people and caring for the congregation. The title "Pastor" truly suits him. He is a genuinely spontaneous shepherd.
He and his wife Deanna reside in Newborn, Georgia. They have two children, a son Jeremy and a daughter Beth who is married to Paul. They have two granddaughters, Larsen and Karmin.