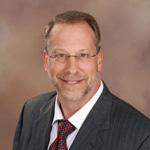 Dr. Randal Reese Pastor
Email Randy: rreese@newrockycreek.org
Brother Randy has served as pastor of NRC for 28 years. He and his wife Deanna have two children, Jeremy and Beth, and reside in Newborn, GA. He is a natural shepherd, loved by his congregation and all who know him.
Favorite Verse: I have been crucified with Christ. It is no longer I who live, but Christ who lives in me. And the life I now live in the flesh I live by faith in the Son of God, who loved me and gave himself for me. Gal 2:20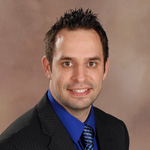 Josh Hubbard
Associate Pastor
Email Josh: jhubbard@newrockycreek.org
Josh was called to the NRC staff part-time in 2008. He fills the role of associate pastor and children's pastor. He graduated from Toccoa Falls with a B.A. in Biblical Studies and has over ten years of ministry experience.
Favorite Verse: A friend loves at all times. Proverbs 17:17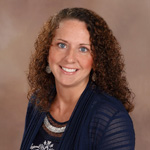 Katie Caron
Minister of Education
Email Katie: kcaron@newrockycreek.org
Katie began working with the youth at NRC in 2008, and was given the opportunity to serve as Director of Ed./Administration in January of 2014. She graduated from Luther Rice University with a B.A. in Religion/Ministry. She and her husband Bob have two children, Chase and Jessi.
Favorite Verse: Draw near to God and He will draw near to you. Jas 4:8
Garrett Richardson
Director of Music
Garrett began directing the music at NRC in September of 2016. Prior to being invited to lead, he was a part of the worship team for five years and also led the AXIS Youth Praise Band for five years.
Favorite Verse: For I am not ashamed of the gospel of Christ, for it is the power of God to salvation for everyone who believes, for the Jew first and also for the Greek. For in it the righteousness of God is revealed from faith to faith; as it is written, "The just shall live by faith." Romans 1:16-17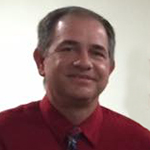 Chris Evans Student Pastor Email Chris: cevans@newrockycreek.org Chris brings over twenty years of ministry experience to his position as Student Minister. He loves young people! He and his wife Alice have six daughters: Amanda, Morgan, Mackenzie, Carlie, Rileigh, and Baylee, and two grandchildren. They reside in Monticello and are very active in the community.
Favorite Verse: … If you confess with your mouth the Lord Jesus and believe in your heart that God has raised Him from the dead, you will be saved. Romans 10:9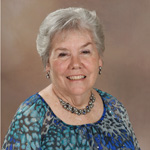 Becky Henderson Secretary/Treasurer Email Becky: bhenderson@newrockycreek.org Becky has been part-time secretary/treasurer at NRC since the year 2000. She has lived in Monticello since the age of four. Becky and her husband Carl have four children, four grandchildren, and six great grandchildren.
Favorite Verse: Let the words of my mouth and the meditation of my heart be acceptable in your sight, O LORD, my rock and my redeemer. Psalm 19:14