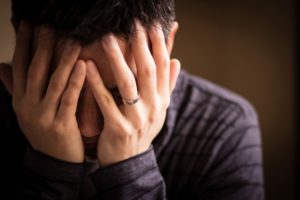 A
re you feeling stressed out?
Problems, pressures, people, people you can't change or FIX? What do you do when you don't know what to do?
According to one report I read, 2/3 of Americans are stressed over the future. Why? Because of the confusion in our nation, our homes, and our communities.
How can you deal with all the pressures of life – past, present, and future?
Past:
Paul wrote, "That I might know him………Brethren, I count not myself to have apprehended: but this one thing I do, forgetting those things which are behind, and reaching forth unto those things which are before, I press toward the mark for the prize of the high calling of God in Christ Jesus" (Phil 3:10-14).
Present:
Peter wrote, "casting all your care upon him; for he careth for you" (1 Pet. 5:7).
The word "cast" means throw.
The word "care" means care, worry, anxiety.
Jesus said, "Take therefore no thought for the morrow: for the morrow shall take thought for the things of itself. Sufficient unto the day is the evil thereof." (Matt 6:34). One translation puts it this way – "Each day has enough trouble of its own."
We have a choice each day:
Are we going to believe and stand on the PROMISES of God?
Are we going to depend upon the POWER of God?
Are we going to rely upon the PRESENCE of God?