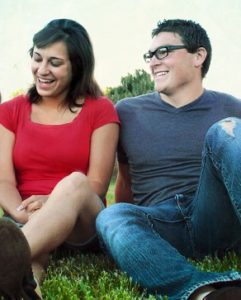 Do you want to learn how to really love your family and friends?
Did you hear about the husband that came home from work one cold afternoon in February (the month of Valentine's Day), to discover his wife had set a lovely romantic scene. She had sweet-smelling candles burning on the table, romantic music playing in the background, and was clothed in a beautiful dress and radiating the scent of his favorite perfume. As he sat down at the table, she handed him his favorite meal, leaned over behind him and kissed him on his cheek … loving every minute of the special attention, he blurted out, "What's the special occasion"? She replied, "HAPPY GROUNDHOG DAY"!!! Would you say your relationships are healthy or a lil' under the weather?
Build healthy loving relationships that last a lifetime by taking the right vitamins!
The right vitamins are Vitamins A, B, C, D, and E:
Vitamin A = Affection (10 hugs a day help keep the counselor away, for all, not just marriages)
Vitamin B = Behavior Modification
Vitamin C = Communication
Vitamin D = Dedication
Vitamin E = Examination
God's Word guarantees improvement in these areas. "Beloved, let us love one another: for love is of God; and every one that loveth is born of God, and knoweth God. He that loveth not knoweth not God; for God is love. In this was manifested the love of God toward us, because that God sent his only begotten Son into the world, that we might live through him. Herein is love, not that we loved God, but that he loved us, and sent his Son to be the propitiation for our sins. Beloved, if God so loved us, we ought to love one another" (1 John 4:7-11).